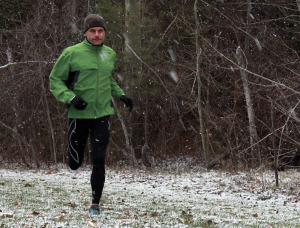 Winter running is absolutely essential if a runner has any intentions of competing in events during the spring season. Even if you are not competitive but want to stay fit over the winter with various outdoor activities including running, snowshoeing, cross-country skiing, you need the appropriate garments! You need to stay warm but not too warm because too much sweat means getting cold.
In addition to temperature control provided by winter running garments it is a good idea to add compression to what you wear to rev up your training. Compression helps increase your performance and enhance recovery. According to the company 2XU, their compression garments can provide the following benefits:
Greater oxygenation of the blood for faster recovery
Reduced Fatigue through less muscle oscillation
Reduced muscle soreness
Reduced long-term overuse injuries
Faster muscle warm up pre-exercise
Greater power output
Heightened proprioception – awareness of limb placement for agility
Product Evaluation
I recently had the pleasure of testing some Thermal Compression Tights from 2XU on a 7 km test run to experience these benefits first-hand.
Gear: 2XU Thermal Compression Tights
Test: 7 km winter run on a regular loop run both with and without the tights. I would make every effort to run at the same perceived energy output and pace.
Conditions: -1 Celsius with light snow and light winds
Results:
Run 1 without 2XU Thermal Compression Tights: 7.1 km in 37:13 with an average pace per km of 5:12
Run 2 with 2XU Thermal Compression Tights: 7.1 km in 33:47 with an average pace per km of 4:47
That is quite a nice improvement for the same course, and the same effort level. Can't wait to go on a 35 km run and really put them to the test.
Feedback:
Today was about -1 temperature and the wind was brisk off Georgian Bay. They were literally like furnaces on my legs! I feel like I'd be comfortable down to -10 in these with no further protection. I felt that they reduced muscle bounce in the calf area particularly. I actually land lightly when I'm running, but there is a certain amount of bounce in the muscles no matter how soft you land. This reduces fatigue over time so I'm very keen to do a 35k this weekend with them. I left them on for an hour after running and notice a difference in how fresh my legs felt. I've used compression socks before but never the whole lower body. It's quite a pleasant change and I think I'm going to have the best 2015 season ever.
I highly recommend this product, look forward to longer runs and will be testing 2XU arm sleeves next! For more information visit 2xu.com