2XU Compression Arm Sleeves:
Promote removal of blood lactate from exercising muscles for faster recovery
Graduated compression for extra support + enhanced circulation benefits
Reduced muscle soreness
Moisture management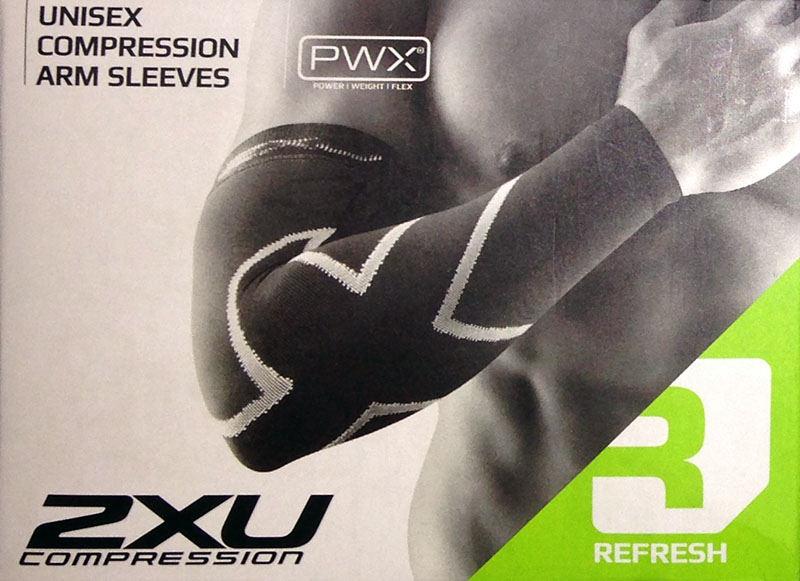 Product Evaluation
I recently had the pleasure of testing some 2XU Compression Arm Sleeves on an 11.6 km test run to experience these benefits first-hand.
Gear: 2XU Compression Arm Sleeves
Test: 11.6 km winter run with full hand water bottle
Conditions: -2 Celsius with light snow and light winds
Results:
Less muscle soreness, stronger arm swing, warm arms and fast recovery.
Feedback:
I felt a big reduction in arm fatigue as I purposely carried a hand bottle filled with water for the 11K run I did even though it was not necessary due to the cold temperatures and the short distance. I sometimes get sore tendons near the elbow joint on the bottom of the biceps and the top of the forearm muscles even without hand bottles. Longer distances of marathon and up are definitely taxing on the arms as well of the rest of the body. The enhanced blood return and the support help to mitigate this soreness.
As well the sleeves provide a layer of warmth for those early morning ultra start times that tend to be chilly. You can start the race with them and if it heats up later in the race roll them down. I recommend leaving them on because they tend to regulate your body temperature nicely and then you get all the other benefits.
These sleeves come in several colours, but for my purposes a pair of black ones for cooler weather will absorb infrared radiation of the sun and passively create heat. On hot days white would be the colour to reflect heat to a greater degree than bare skin.
I highly recommend this product particularly for ultra marathons or any other distance running with hand bottles! For more information visit 2xu.com