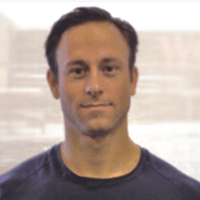 Director of TAG Health Services | Doctor of Chiropractic Medicine
Dr. Adam Martynuik holds a Doctorate degree in Chiropractic Medicine from the Canadian Memorial Chiropractic College where he graduated Cum Laude with Clinical Honours. Prior to that he successfully completed an Honours Degree in Kinsiology at the University of Western Ontario where he graduated with Distinction. A graduate of the McMaster University Contemporary Medical Acupuncture program & certified provider of Active Release Techniques®.
Certified in the Selective Functional Movement Assessment (SFMA) and NeuroKinetic Therapy (NKTTM) Dr. Martynuik uses movement assessment and neuromuscular testing combined with traditional orthopaedic testing to identify pain, inuries, and movement dysfunctions offering a holistic approach to physical examination diagnostics. Combining several forms manual treatment techniques to target the identified issues he produces a very comprehensive approach to injury management.
Over a decade of personal training experience & certification as a Certified Strength & Conditioning Specialist with the National Strength & Conditioning Association, Dr. Martynuik uses his experience & education in exercise science to design effective rehabilitation programs following sports injuries, return-to-play protocols, & sports conditioning programs for athletes of many sports. He has a special interest in ski, snowboard, & golf conditioning. He does still does some personal training for select clients looking for advanced fitness or sport conditioning at Tag Fitness.
Adam first established his clinical practice in Collingwood in 2009 as the area offers a great quality of life & immediate access to outdoor sporting activities with a coummunity populated by many health conscious & athletic individuals such as himself. In 2011 he expanded his practice as TAG Health Services to serve members of TAG Fitness and the surrounding community. He has a clinical focus on fitness, recreation, and sports-related injuries. TAG Fitness offered the perfect facilty for integration of health services & sports conditioning services to the highly active population of Collingwood & the Town of Blue Mountains.
Adam is an avid trail runner, mountain biker, snowboarder, hockey player, natural bodybuilder & enjoys regular kyaking, squash, snowshoeing & many other pick-up sports. Adam is a founding member of the Georgian Triangle Running Club (GTRC) estb. 2012, currently serving as President & Trail Run Coach. Adam has served as the Strength & Conditioning Coach for the CCI Figthing Owls Senior Football team and Ontario Snowboard Club.
Contact email: info@taghealth.ca