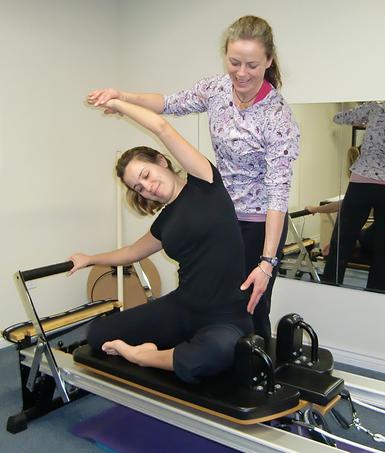 Hi. My name is Anne Baker, and I'm the owner of Partners In Health. I've lived in Collingwood since 1989, and I've been teaching, training, hiking, running trails, biking, paddling and generally loving the area since then. I believe that being outdoors makes us happier, healthier people. By using your  training to improve your health and well being, you can enjoy your ​
lifestyle – all year round, indoors or out. My philosophy is 'live well, move well, be well. ​I'd be happy to show you how.
Established in 1995, Partners In Health is a multi-dimensional health and training business based in Collingwood, Ontario. We reflect not only the diversity and background of our clients, but the wide range of training venues, both indoors and out, available in the Collingwood area. With a background in dance and movement studies, traditional fitness training, a love of outdoor activities as well as certifications in Yoga & Pilates, we provide a variety of active lifestyle options. Partners In Health takes pride in the ongoing development of client and class relationships, taking a client centered approach and valuing people's goals and needs.
To find out more about Yoga and Pilates personal training, group training, corporate group training, stand up paddle boarding
bakerford@sympatico.ca
Tel: 705-441-2258
Website: www.annebakerpartnersinhealth.com