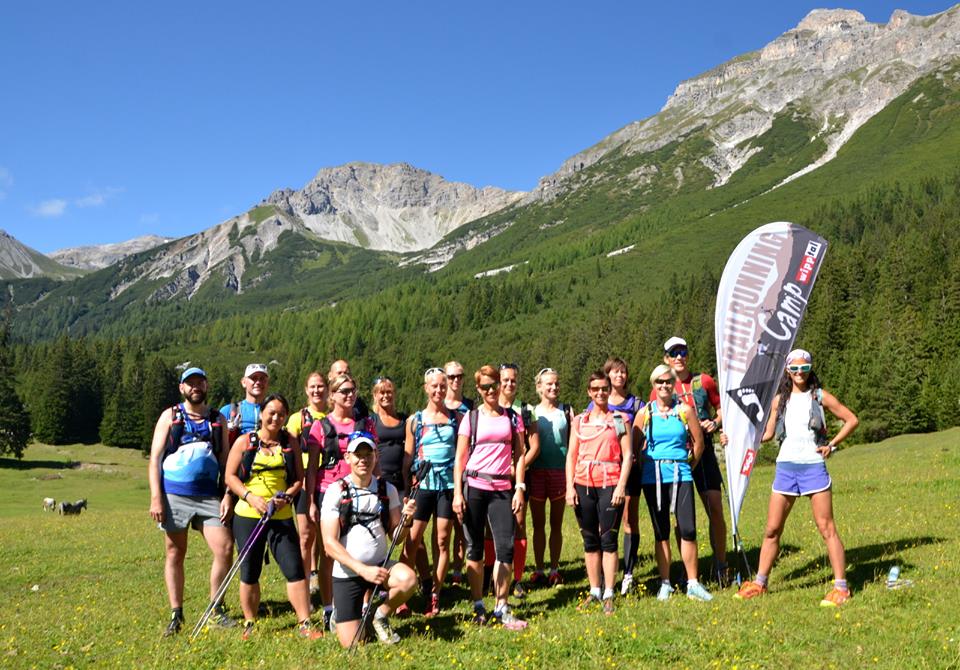 TRAIL RUNNING DREAM and TRAIL RUNNING WIPPTAL CAMP has come to the end…It's amazing how 6 days can be a formation of new made incredible friendships..and family…laughter and blazin good times…and memories and pictures to last ongoing…I am sad to leave this group as they all have been amazing and always when I think back to this 6 days..it will make me SMILE big…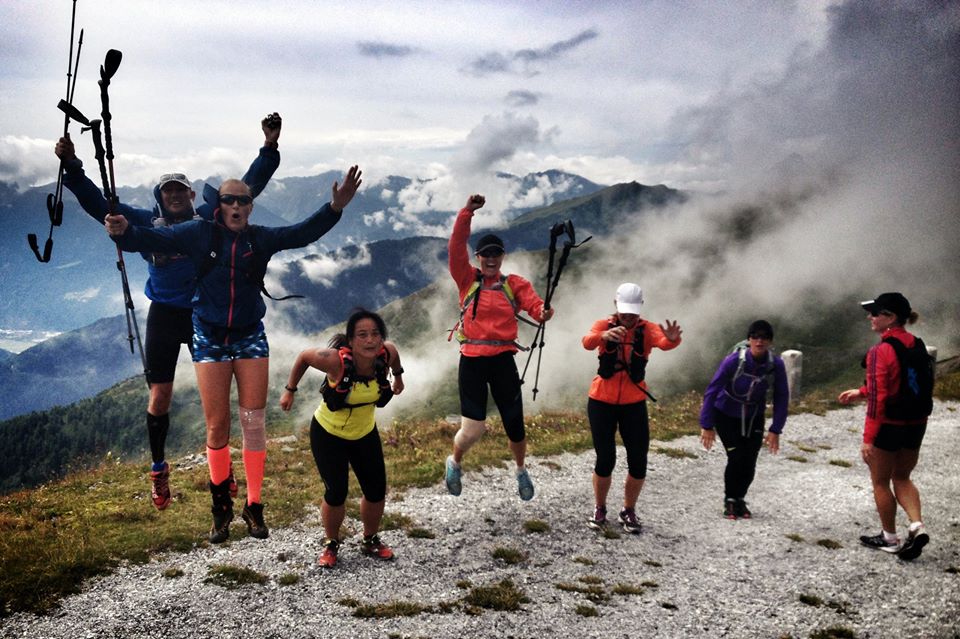 This group has ROCKED!
I awoke as the 6am Church bells rang..as they do everyday…I laughed out loud and thought of our Danish Friend Dan who is awakened everyday at 6am from these bells..I never am but today I was…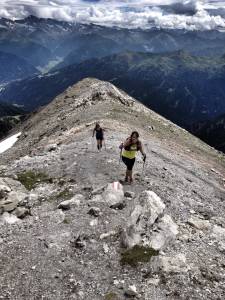 Our last run day started with early morn Power Yoga.as usual…then our RUN took us up up up…as they all dug in deep with fatigued legs and bodies…we ran across the incredible rolling high alpine road at the Austrian/Italian Border…until we came to our steep downhill ….some put there arms out and FLEW down down down to the lake…other people had to grind it out with knees that were screaming at them…but I tell you..there was NO COMPLAINING…ever……just a JOY to be right there! This 21km day and over a 1000m up and down.
After we had an ice cold dip in the Obenberger Lake..back to Almi's…re fuel ..a POWER NAP and then it was MOUNTAIN RUNNER's BOOTCAMP..for those WHO WANTED MORE…and more they got…more running too! More sweat, partner pushing, good cheer and hard breathing….perfect before a Almi's Berghotel 4 course dinner!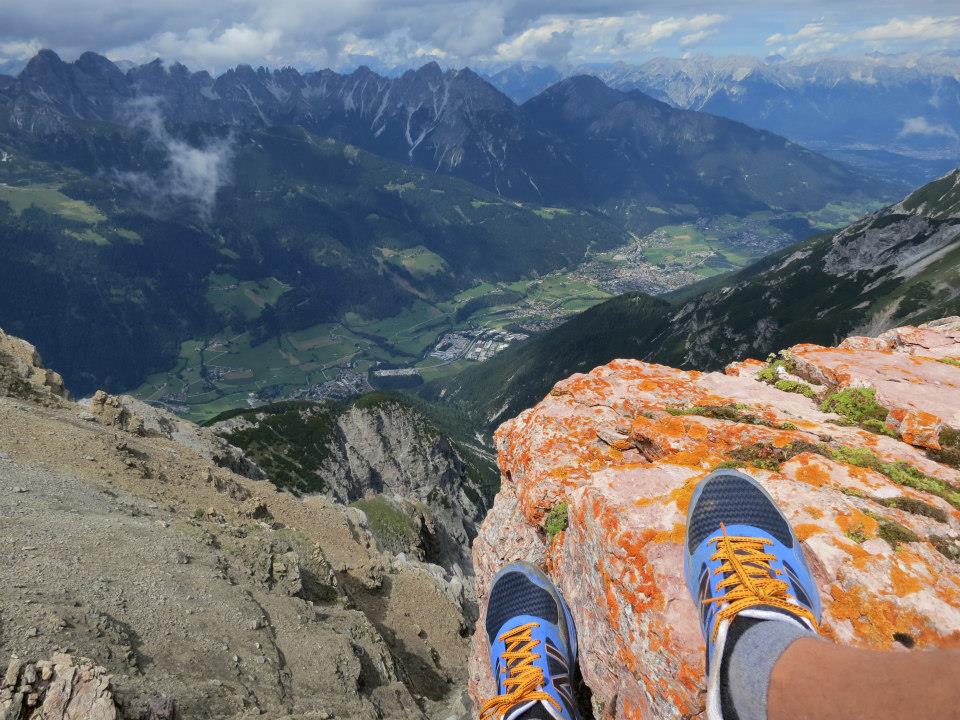 I want to thank you all my new brothers and sisters of Sweden and Danmark… for all your enthusiasm, your energy and love of it all! You made it so much FUN FOR US!
CONGRATULATIONS to you all
100km and 5000m accomplished!
Whoooohooooo! Until next time! BE A HILL SEEKER and Keep Swooshing the downhills!
Big Hug
Karrie
If you would like to join Karrie for a 2015 Trail Running Camp see details below: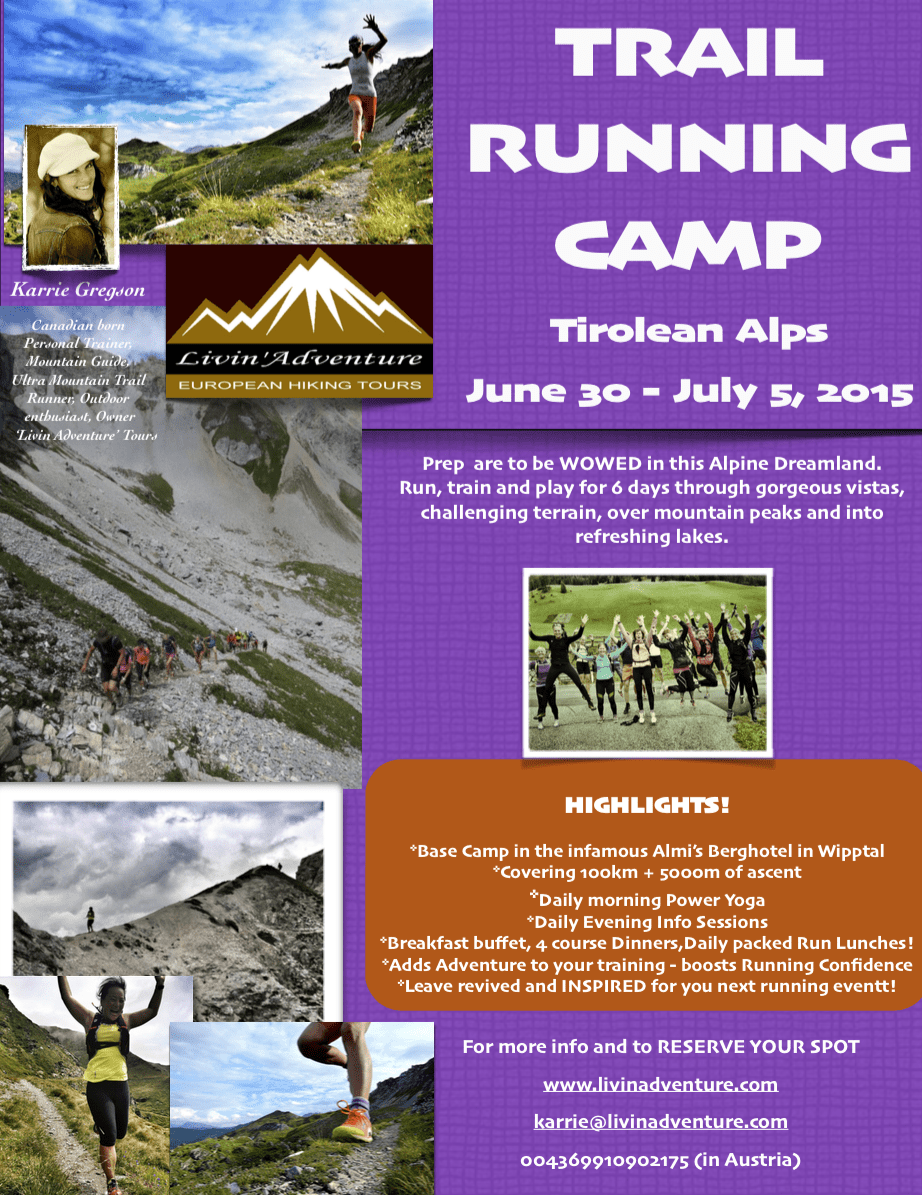 Share the post "TRAIL RUNNING DREAM & TRAIL RUNNING WIPPTAL CAMP"