Claudia Johnston-Frauchiger is a driven, goal oriented person who happens to be among the best triathletes in her age group anywhere. She not only qualified for Ironman Hawaii three times, but completed the challenging event in under 10 hours on one of those occasions! Her best finish placing in Hawaii was 3rd placing her in the top 3 worldwide.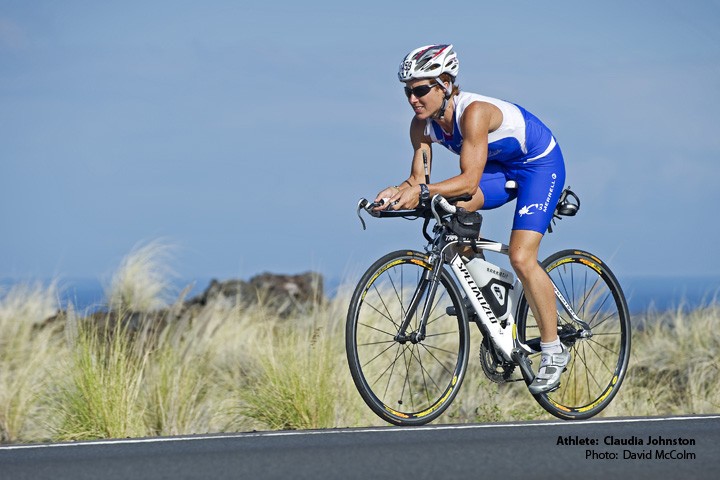 Her achievements come with a significant training requirement made all the more difficult by being the mother of 5 children and a supporter of many charitable causes. As an example her 75km run to support the Collingwood G & M Hospital foundation with her friend and ultra-runner Nick Brindisi came precisely one week after her 3rd Hawaii Ironman finish!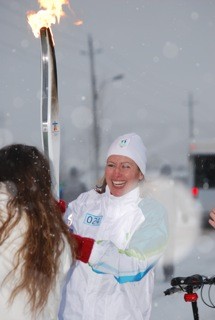 There really aren't appropriate superlatives to describe the toughness and inspiration Claudia brings to everything she does. Follow along at My Active Lifetime as she begins another training campaign that will culminate in her 4th Hawaii Ironman. With the help of of Canadian national team triathlon coach Barrie Shepley who has coached such greats as Simon Whitfield Claudia has a winning team behind her winning personality.
Born: April 19, 1973 in Bern, Switzerland
Sports growing up: Ballet, Skiing (downhill), Show jumping (competitive), Tennis, running
First Triathlon: 1998
Love: Ironman and anything Ultra!!!
Dislike: people who don't care, not having enough time…
Greatest achievements: Five children, 2 dogs and a bunny, besides that 3xIM Hawaii finisher, placing 6,3,3, one of them sub 10hrs
Fastest Ironman: 9h34min (IM Austria, 2011)
Website: www.claudiajohnston.ca