MIILLIONDOLLARTRIP!!!!
WOW..I am so blown away by this 6 days in Catalonia...I really took it all in and how my 'Catalonia Express' trip will run....and oh my goodness me! You MUST come on this trip! IT COMPLETELY ROCKS! BLEW MY MIND!!!!
A beautiful blend of 3 totally different aspects of this area! All equally amazing! Man...I want to sign up for this Tour! 4 Days Trekking through the Pyrenees Hut to Hut with incredible landscape that is just different than anywhere I have been - 2 Days - COSTA BRAVA (Wild Coast) Cadeques...a Wowser of a seaside village with so much super cool history... that maintains its charm even being so popular! Salvador Dali, famous artist said ' I have spent a delightful summer as always, in the perfect and dreamy town of Cadeques....There alongside the Latin Sea, I have been quenched by light and colour.' From here we dive into our 2 Day Kayaking adventure to Cap de Creaus ...this will BLOW YOUR MIND...then onward for 2 days in the ELECTRIC ...beautiful energy city of Barcelona...Ok I cannot contain myself....speechless...I still h!ave the permanent on my face I had doing the 3 hour Kayak adventure. Thank you PAU!! I will keep as short as I can...I did my trip like I was a participant ..of course but going to seek out unique and cool corners of my itinerary..learning more and feeling the energy of t!he place.!
So Catalonia Express Magic Moments at a Glance....Whoohooos,...heavy climbing legs... captivating sights and stories, traversing peaks, incredible cafes, beautiful people and f!riend meet ups, WHAT ONE CAN DO IN 6 DAYS....ok....MUCH.! PART1 ! From the Airport I picked up my VW Polo (wish it was a T2..but they didn't have any for me!) and blazed down the highway direct to the old quaint village of Ribes de Freser to start my Hut to Hut trek. This all kicked off the next morning at the 'CHEERS' hangout -' where everybody knows your name'..called BAR GUSI...a big bar where lots can hang out for ' Cortados and pre mountain sport CONVERSATION...I met some great friends there Laura and Josep...couple Cafe Solos, omelette (thank you Jordi) and then I was off!! I powered my way to my overnight hut 'Ulldeter' through the Vall de Coma de Vaca...I am not usually captivated by flowers but I kept wanting to roll around in these incredible purple flowers... everything looked so VIVID!! 'Willy' the owner of Ulldeter Hut..was busy serving his crowd of people!!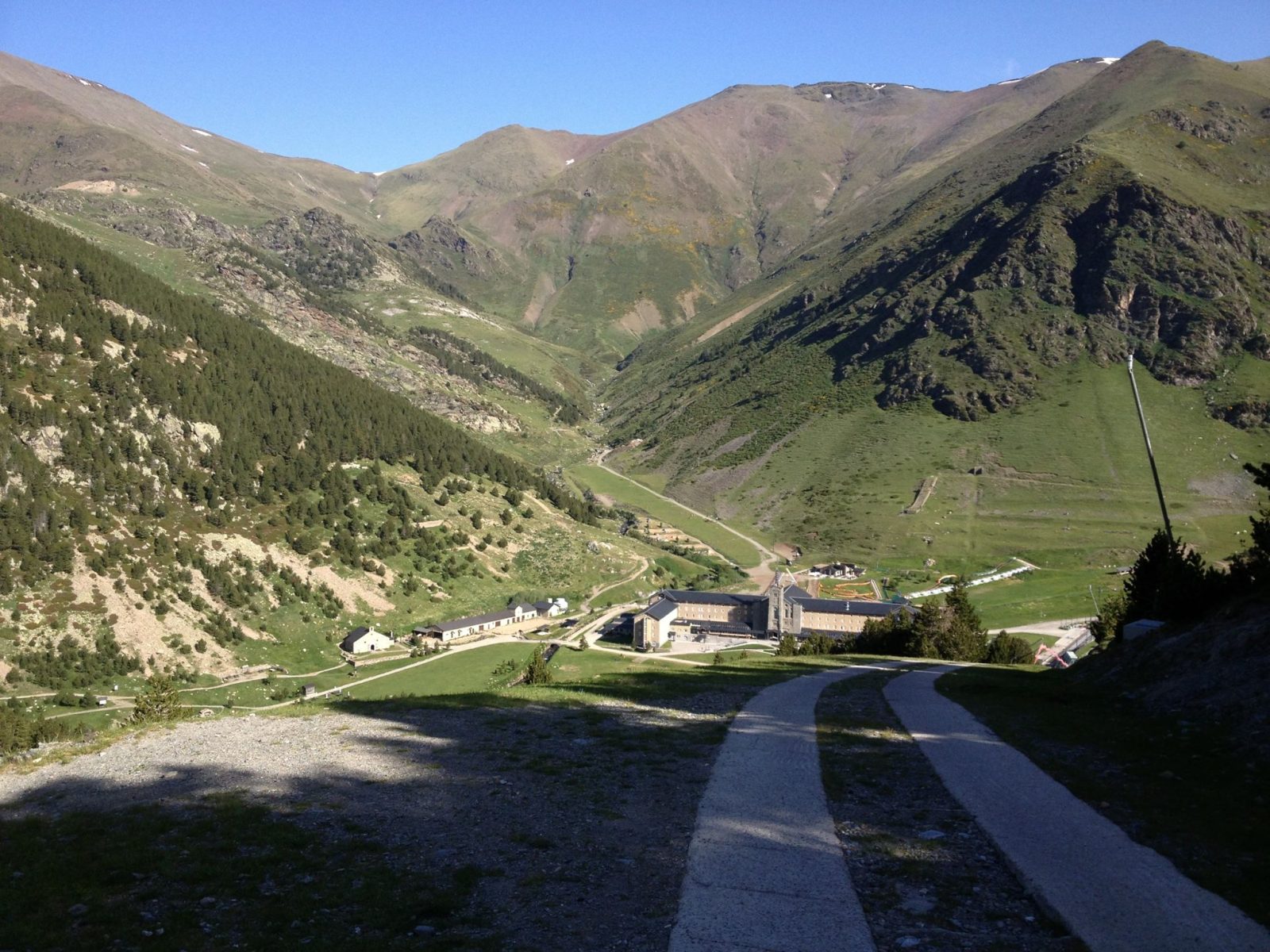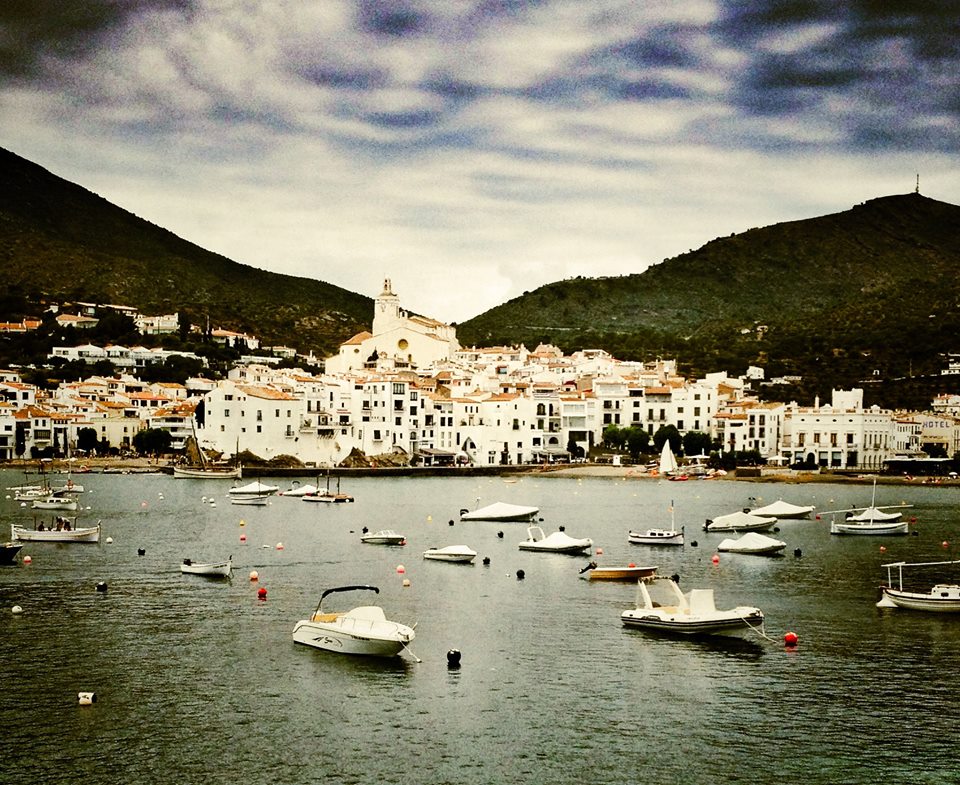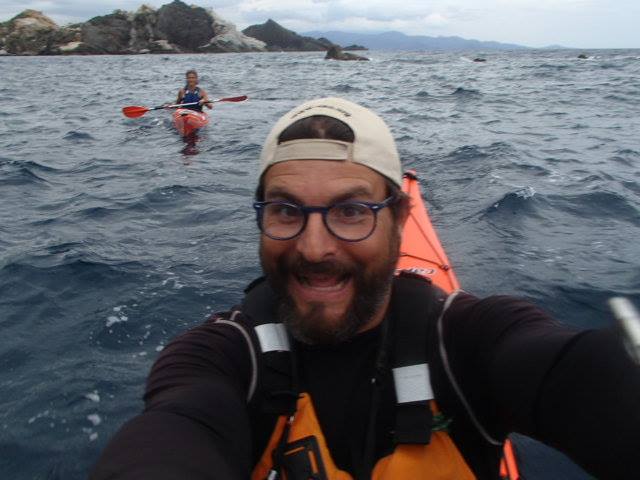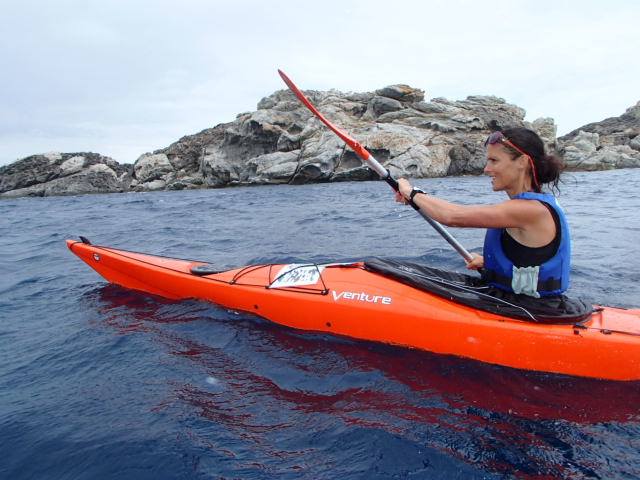 I had big Vision for Day 2 - a long way to get to Nuria - a mountain resort I was staying at...but I was going to do it...I had a little bit of a back up though! At Caranca Hut ..I was in France...COOL! The owner was wonderful..making me fresh omelette and packing bread to fuel me for my long trek...But I needed a different kind of fuel to get me through the huge pack of Cows I had to walk through leaving Caranca Hut. I looked at the cattle, then looked at my friend, and then back at the cows (hey I have a good reason to feel that way) ... oh no..i have to walk through there...he says...NO PROBLEM...I asked him to come out with me and watch...with a smile he does. As I self coach myself through the path...i feel good as I am doing it..my legs shaking....then I see him running towards me with his hands hanging low mimicking something big there..yelling 'TORO...TORO!...You must go around...! ah no..just when I had the guts...! Long day but absolutely ROCKED! Last day powered up to the Puigmal Peak...one I have always w!anted to get to...caught in a bit of a HAIL thing on the way down....!
PART 2! I always have the Belief I will find a place to stay easy....(like some people do with parking)...and there we go...right to the seaside town of Llanca and then right into Hostal Florida...which is a hidden little gem I found driving my Polo through the narrow white housed streets  OK now onto Cadeques - Look this up everybody...this is a must visit..if you love the ocean, kayak, old stone streets, funky cafes and shops...and yes romantic adventure..this is for you... There is an incredible ENERGY here that I love...Lots of artists come here to CREATE...!
OK it is bye bye coast and onward in my POLO to BARCELONA....! 2 friend Birthday meet ups with Anke and Gemma! Overnighting in the Cool Gothic Quarter, Blazin Beach run, funky cafes, electric energy...just takin it all in...and only 24hrs in BARCA! One of the best 6 days I have ever had...! CATALONIAN EXPRESS complete...cannot wait until the real thing this September!! Who else wants to join the PARTY???!
Find out about this trip and other amazing trips at: http://www.livinadventure.com

If you are interested in this hiking tour or others please visit livinadventure.com and see the poster below: