It seems to happen to me, the summer shift I call it. It's funny, there is no date announcing its arrival, people don't speak about it, some don't know it exists, but it does happen. Mid-August rolls around and something within me is triggered. My desire to ride the local paved cycling routes disappears and my sense of adventure is awakened. It's that time of the summer when I walk into my garage, look at my collection of bikes and decide to leave that fast, sleek, sexy road machine on the stand and dig out my heavy, chipped up, banged up cyclocross bike.
It's nothing special, no carbon parts to be found. The frame is 8 years old; the rest of the bike was rebuilt two years ago and outfitted with mid/high end Shimano drivetrain components.  I call her Cici.  She really is a "gravel grinder" to be more specific. Traditionalists in the cyclocross world claim that these bikes are built for riding laps around a short preset course with Belgian fans lining the sides, cheering loudly and drinking beer. Cici isn't a race machine, she was built to ride gravel roads.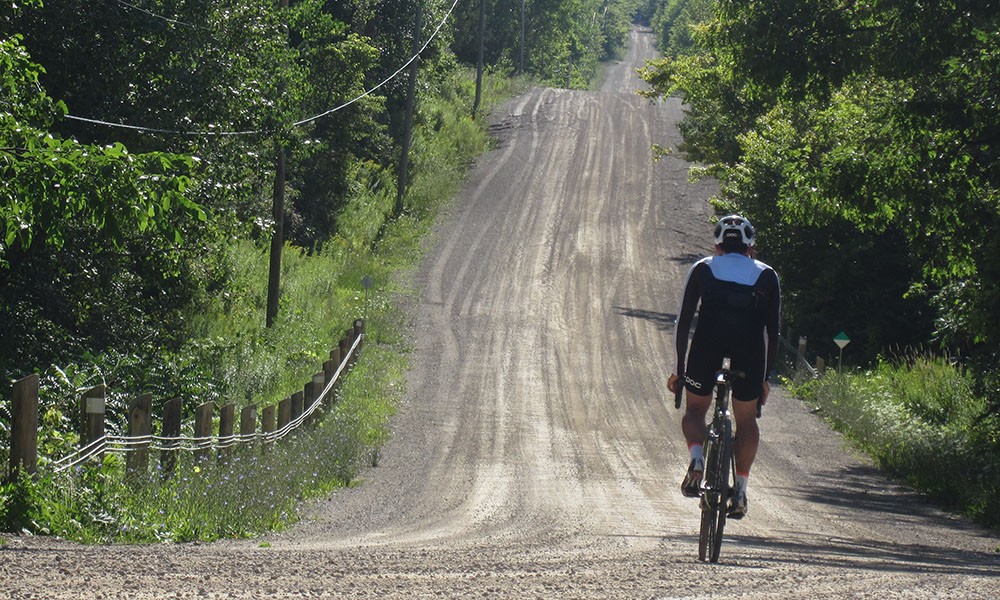 Riding the less travelled roads around the Collingwood area is almost like therapy. Thousands of cyclists come to this area each summer to ride the long climbs on the Niagara Escapement and conduct ride recon for the locally famed Centurion course. Don't get me wrong, the cycling routes in this part of southern Georgian Bay are incredible, but what most overlook is the other 75 percent of the road network that is gravel.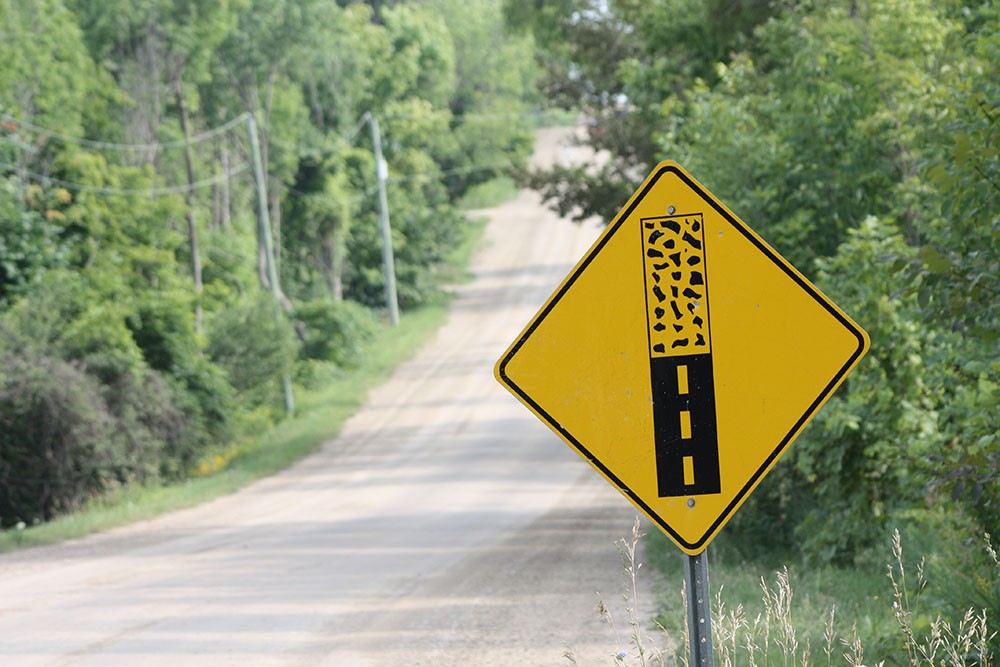 Cyclists talk about how brutal and demanding the Scenic Caves climb can be. I agree fully, it's a tough grind. The Grey Road 19 climb is also notorious and can be a heart pounding 14 minutes during a race.  However, nestled between these two escarpment climbs is Sideroad 12 (some call it Sixth Street extension). Locally, it's known as a monster to train on. Avid runners, hikers, walkers, cyclists and even snowshoers treat it like a jungle gym and play all over it. It truly is a hidden gem.
Most cyclists wouldn't temp their fate on a road bike, it's definitely a mountain bike or cyclocross climb.  Fully gravel and potholes from bottom to top, the grade is a very consistent 10 to 14 percent and at times a tad bit violent, hitting upwards of 24 percent at sections near the top. People don't normally descend it; it's better to just ride up, hope you don't fall backwards and then find another way down.
Sideroad 12 is just one, there are several of these climbs scattered all over the escarpment. Hidden off to the west, halfway up the Pretty River Valley is Reid's Hill. Over near Kimberley is the Sideroad 7B climb and Campbell's Hill. Each of these gravel climbs brings a different experience, but remember they are gravel for a reason – they're steep.
The idea of "climbing" in cycling can be confusing. Hills seem to be what people complain about, yet at the same time love to brag about to their friends. Most routes in this area are really just climbs strung together with flat sections and descents. It's the linking gravel roads that are the bonus. Quiet, peaceful, tranquil and never ending; it's in these sections where you'll find flooded out wetlands, natural tree tunnels, fields full of local crops, one lane bridges and abandon buildings begging to be photographed.  Seldom do you see a vehicle; all you hear is the gravel crunching under your tires, gears changing, free hubs spinning and cows mooing. It actually feels like you are riding in another place, a mini cycling vacation.
If you don't own a gravel grinder, you're nuts, you should. Relatively speaking, in the bike world they're cheap. Hit up your Local Bike Shop (LBS) and seek one out. They look like a road bike but have skinny knobby tires. I've been riding the gravel roads in this area for a number of years now, once you own one of these machines, your route selection is endless. And trust me, if you didn't understand what I meant about the summer shift, you will.