Magical Cascades Trail to Village Way Trail Hike
If you are looking for a breathtaking and challenging hike in the Georgian Triangle head to Blue Mountain Ski resort for the experience of a lifetime.
Start by parking in the South end of Blue Mountain and just a few steps away s the access to the Cascades Hiking Trail, here you will encounter beautiful waterfalls, inviting terrain and a climb to the top that is well worth the drive to Collingwood.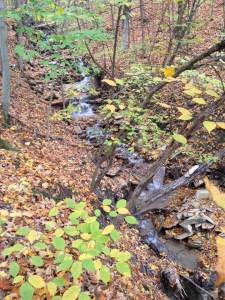 Once you reach the top of the trail, head right along the top of the mountain past the Blue Mountain Gondolas ( gondolas operating from May 23-Oct 13 each year) and enter the forest for about 20 minutes until you see the sign for the Village Way Hike. You will begin to descend to the bottom of the hill again through beautiful terrain and the excitement of the "Ridge Runner Mountain Coaster" to your right. Once you reach the bottom why not enjoy all the restaurants and stores in the Village at Blue.
This magical hike should only take about 1 and 1/2 hours to complete.
Why not experience the many benefits of hiking by exercising not only your body, but also your mind.
I promise you will finish the hike with a smile on your face!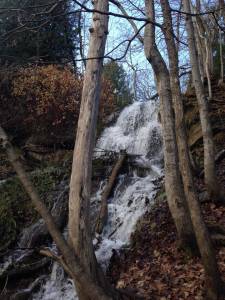 Georgian Triangle Hikers is a four seasons group which becomes the Georgian Triangle Snowshoers in the winter. On any given day, the Facebook group "Georgian Triangle Hikers" will be hiking this trail and we always welcome new members. To join this amazing group and join in our hikes go to: https://www.facebook.com/groups/georgiantrianglesnowshoers/